Bishop Architects is a reputable architectural firm in Point Lonsdale that specializes in delivering custom design solutions tailored to our clients' needs. Our team of architects has extensive experience in utilizing biophilic design principles, creating spaces that seamlessly blend with the natural environment.
We specialize in residential and commercial architecture, providing accurate and detailed designs using advanced software tools like SketchUp and AutoCAD. Our interior design services focus on creating spaces that are both functional and visually stunning.
Our commitment to sustainability and unique design solutions sets us apart as the go-to architectural firm in Point Lonsdale.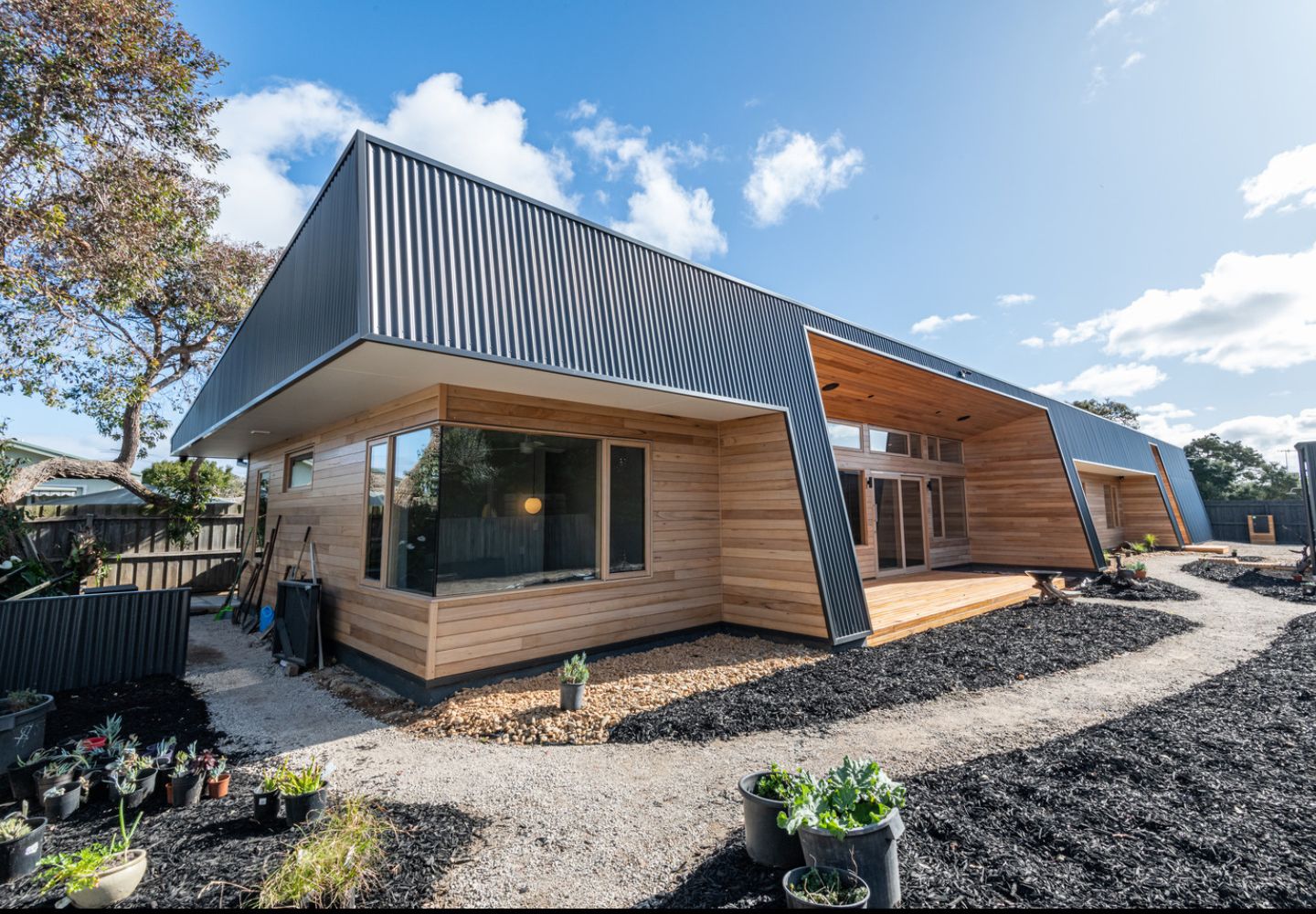 Our Pt Lonsdale architectural company is the ultimate one-stop-shop for all your residential and commercial drafting needs. Whether you're looking to acquire a feasibility analysis, a site analysis, or devise an innovative concept design, we can do it all.
Our highly experienced architectural draftsmen also provide master planning services to make sure all of your construction projects run smoothly from concept to completion.
With our commitment to providing the best possible drafting solution for any situation, engaging our draftsmen is a no-brainer for your upcoming project.
Interior Design Pt Lonsdale

We are proud to be recognised nationally for our interior design portfolio. Our professional architects who specialise in house architecture, have served a range of clients with different needs, including high-end residential projects and hospitality interior design projects in Pt Lonsdale.
At Bishop Architects, we believe in creating spaces that not only speak to the client's desires but also capture their personality or brand. By incorporating high-quality materials along with thoughtful design elements, the end interior design is always sophisticated and highly refined. Our ability to transform a simple space into an extraordinary home design has been the factor behind our success.
How much is an architect in Pt Lonsdale?
The cost of an architect in Point Lonsdale depends on a few key factors, including the size and complexity of the project you're undertaking, the type of services you need from your architect, and your budget. The fee can be calculated at a flat rate or on an hourly basis depending on what works best for you and your project needs.
How long does architecture in Pt Lonsdale take?
The time it takes to complete architecture in Pt Lonsdale is highly variable and depends on a variety of factors. Some of the most important is the type of project, whether it is interior or exterior architecture, the complexity of design, local regulations and ordinances, contractor availability, weather (especially during exterior construction), available funding sources, and timeline preferences.
For basic architectural projects that involve minimal exterior work or disturbance to existing structures or landscaping, as well as simple interior upgrades, timelines usually lie within a few months depending on district permitting speed and contractor availability.
Do we need an architectural consultant in Pt Lonsdale?
A construction project in Pt Lonsdale absolutely needs an architectural consultant offering professional advice and guidance on the construction and maintenance of buildings. This is especially necessary due to the unique local environment on the Bellarine Peninsula.
An experienced architectural consultant can help ensure that any construction project meets necessary safety codes, honours building regulations, minimises energy consumption costs, takes advantage of natural light sources and ventilation opportunities, as well as maximise value throughout the project timeline.
Do we need a permit in Pt Lonsdale?
If you plan to undertake an architectural project in the town of Pt Lonsdale, you will need a permit. This is necessary because such projects can have a significant impact on the environment and the local community. As a result, it is important to ensure that all building activity meets safety regulations and minimises disruption for residents.
Do you know any builders in Pt Lonsdale?
At Pt Lonsdale, we are well aware of a few outstanding builders with a wide range of beautifully built homes in their portfolio. To assist you in finding the perfect fit for your project, we will suggest some of the best and most experienced builders available.
No matter which builder you choose, it's important to do your research and make sure they are qualified professionals with a good reputation within the industry. We'll work closely with you to find a builder that matches your project requirements perfectly.